Seattle Classic Guitar Society Presents
2023-2024 International Series at Benaroya Hall
Concerts on Saturday evenings at 7:30 pm, Illsley Ball Nordstrom Recital Hall at Benaroya Hall
Master classes and workshops the following Sunday mornings at 10:00 am


Stephanie Jones
Saturday, September 30, 2023
Ana Vidovic
Saturday, November 11, 2023
Remaining tickets to this concert are only available
from the Benaroya Box Office via phone, online, or in person!
Benjamin Verdery
Saturday, March 16, 2024
Manuel Barrueco
Saturday, May 4, 2024

2023-2024 Free Concerts @ Good Shepherd Center
A series of free concerts, on Saturday afternoons at 2:00 pm, at the beautiful Chapel Space at Good Shepherd Center, in the Wallingford area of Seattle. Plenty of free parking too!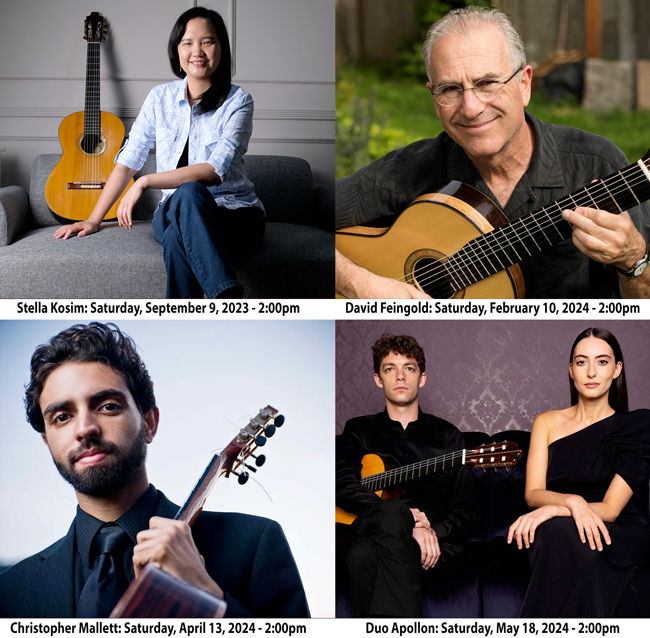 Click here for more information and tickets!